Maxphotonics launches portable backpack laser cleaning machine
08-06-2020
In the past three years, laser cleaning technology has received attention from various industries. Many fiber laser cutting or welding machine manufacturers have also introduced high-power pulsed lasers for cleaning, and a number of laser cleaning equipment manufacturers have emerged.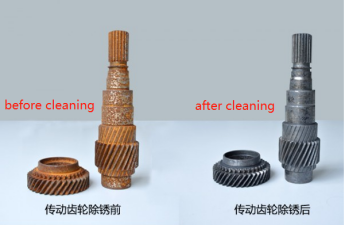 Maxphotonics is the first company in China to engage in pulsed fiber lasers for cleaning. The company launched 100W, 200W pulsed lasers as early as the second half of 2016, ranking first in China. Two years later, Maxphotonics was involved in the laser cleaning solution, and launched a "backpack laser cleaning machine" for laser cleaning applications. The shape is very compact and versatile, easy to carry, and can be carried away like a backpack. This is really convenient for providing on-site cleaning services.
There is a gap between the heat of industrial laser cleaning machines and their sales volume, and the actual sales scale is not very large. Many companies are interested in laser cleaning, but the demand for laser cleaning is not so frequent, so hesitant to purchase. In addition, the current price of industrial laser cleaning machines is still high, which is also a factor. One of the trends in laser cleaning in the future is likely to be specialized services, that is, models like appliance mold repair and car repair. If household items have rust and dirt and need to be cleaned at one time, you can use the on-site laser cleaning service. It's hard to imagine that every factory, or even every home, has a washing machine. This should not happen. Moreover, the safety of lasers requires specialized operators.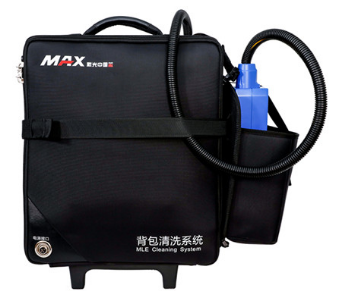 At presend Maxphotonics 's products mainly covers small and middle power fiber laser. EG 10W,20W,30W or 50W which mainly is used on portable or desktop fiber laser markers worldwide and it get client's positve feedback.