1325 High Speed Brass Copperfiber Cutting Tools
1325 High Speed Brass Copperfiber Cutting Tools
Rubylasertech

Jinan,China

20-22 working days after first part payment received

10 sets each month
1.This 1325 fiber laser cutting tools has good laser optics path which has smaller laser spot, high work efficiency and stable output tramsmisstion.
2. This copper and brass fiber laser cutting tools also has high cutting speed. The cutting speed is 2-3 times than same power CO2 laser cutting machine.
3. The high speed fiber laser cutitng tools has stable running peformence. It adopts top world import fiber lasers which has stable performance, and main spare parts can reach 100,000 hours.
LF-1325 3000W Fiber Laser Cutting Tools
Feature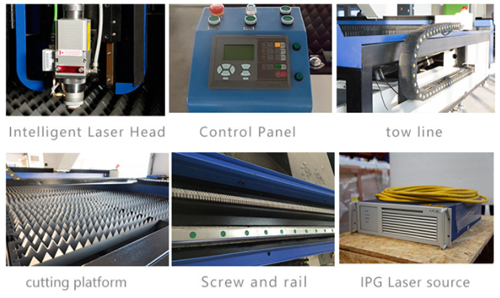 Specification
1. Laser power: IPG or Rucus fiber laser,500W 750W,1000W,1500W,2000W or 3000W
2. Cutting area:1300x2500mm
3. Laser wavelength:1064um
Transmission :Gear + rails (standard brand sapre parts is defult,,Customized service can be offered on client requirements)
4. X.Y axis position accuracy:0.01mm
5. X.Y axis repeat position accuracy:0.01mm
6. X.Y axis max moving speed:40m/min
7. Max cutting speed:1--40m/min(it will according to metal material and laser power)
8. Net weigth:3800KG
9. Machine size:4800*2600*1860mm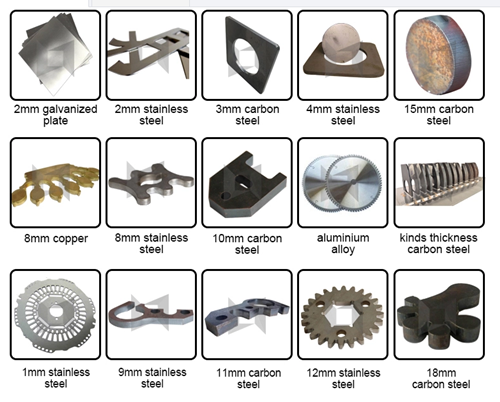 Applied materials :
Mainly used for cutting carbon steel, silicon steel, stainless steel, aluminum alloy, titanium alloy, galvanized steel sheet, pickling board, aluminum zinc plate, copper and many kinds of metal materials cutting and so on.
Applied Industry:
Applied in sheet metal processing, aviation, spaceflight, electronics, electrical appliances, subway parts, automobile, machinery, precision components, ships, metallurgical equipment, elevator, household appliances, gifts and crafts, tool processing, adornment, advertising, metal foreign processing various manufacturing processing industries.
When CO2 laser tube doesn't output laser and how to check CO2 power supply works normally? 1. Check if water circulation is normal(mainly check if water flows smoothly at cooling water outlet ). If not any water or water doesn't flow smoothly, please check water pump and clear water pipe. 2.If water circulation is good, please check CO2 laser power supply. Check if power supply's indicators
...more