Advertisment Acrylic 1390 100W CO2 Engraving Machine
Advertisment Acrylic 1390 100W CO2 Engraving Machine
Rubylasertech

Jinan,China

7-8 days after payment received

40 sets each month
1. 1390 laser engraving machine adopts Ruida controller and RDworks,DSP high speed processor which supports USDB 2.0 interface and U flash memory disk read and write file.
2.Besides EFR,RECI CO2 laser tube, also this 100W CO2 engraver has module guide rail which make sure the machine has high engraving accuracy and very longtime service time.
3.Red light location, auto lifting platform or rotary fixture or negative pressure adsorption can be optional on this 1390 acrylic laser engraving machine
LC-1390A CO2 Laser Engraving Machine
Features
1. This 1390 CO2 laser engraving machine adopts high quality CO2 tubes, eg RECI,EFR,SPTbrand and USA focus lens and reflective mirrors. Besides this, the laser engraving machine also has module guide rail which make sure the machine has high engraving accuracy and longtime service time.
2. Color display screen makes operation easy and friendly man-machine interface. The CO2 laser engraver has laser cutting head movement control, output laser power control,engraving speed control, press key then engraving function, engraving border preview and U disk file reading functions.
3. 100W laser engraver adopts DSP high speed processor which supports USDB 2.0 interface and U flash memory disk read and write file.
4.The updated software supports AutoCAD, COREDRAW,CAM and other processing graphics software. Original images can be directly read by USB interface. Also it support hot-plug and hot-unplug and it uses very less time to finish data reading and it doesn't occupy computer resources.
5. The 1390 100W laser engraver supports WIFI
6.Owing to advanced technology, this engraving machine has excellent engraving and scanning accuracy. It can make 1mm English character and clear halftone image.
7.Red light location, auto lifting platform or rotary fixture or negative pressure adsorption is optional.
8. This acrylic engraving machine has power off continue engraving functions.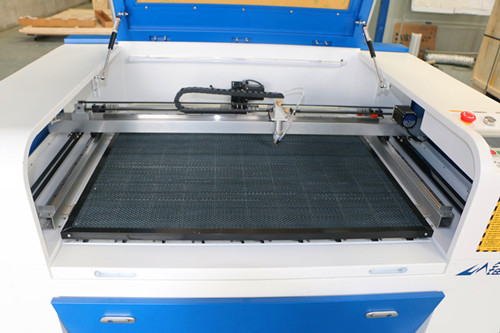 Specification:
1.Laser power:60W,80W,100W or 130W
2..Max engraving area:1300x900mm
3.Engraving speed:0-64000mm/min
4.Cutting thickness:0-25mm(depends on material)
5.Min character:1x1mm English
6.Resolution:4500DPI
7.Working voltage:110/220VAC 50Hz
8.Repeatability:0.01mm
9.Graphic format: BMP,PLT, JPEG,GIF,TIFF,PCS,TGA,CDR,DWG and DXF
10.Machine size: 1900x1600x1080mm
11.Machine weight:300Kg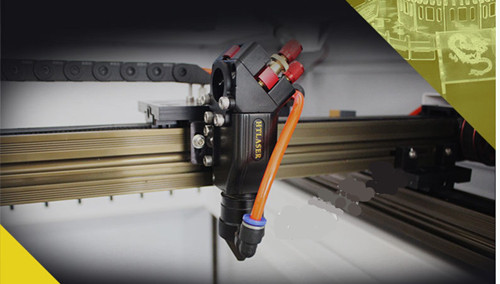 Applicable materials
wood, bamboo, jade, marble, organic glass, crystal, plastic, garments, paper, leather, rubber, ceramic, glass and other nonmetal materials.
Applicable industries
advertisement, arts and crafts, leather, toys, garments, model , building upholster, computerized embroidery and clipping, packaging and paper industry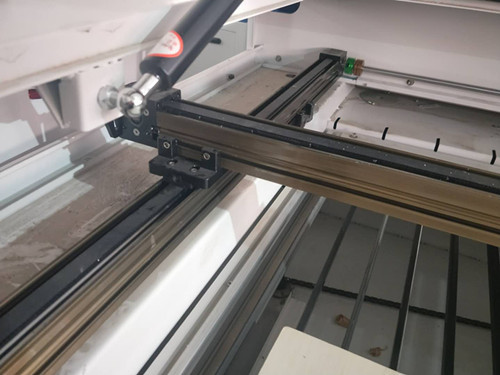 When CO2 laser tube doesn't output laser and how to check CO2 power supply works normally? 1. Check if water circulation is normal(mainly check if water flows smoothly at cooling water outlet ). If not any water or water doesn't flow smoothly, please check water pump and clear water pipe. 2.If water circulation is good, please check CO2 laser power supply. Check if power supply's indicators
...more