AWC DSP Model Arts 80W 6090 Laser Engraving Tools
AWC DSP Model Arts 80W 6090 Laser Engraving Tools
Ruylasertech

Jinan,China

7-8 working days after payment received

40 sets each month
1.Automatic lifting platform, lifting height is 200mm. Also this 6090 laser engraving tools has blowing flame retardant,red light location and negative pressure adsorption function.
2. AWC motherboard single CO2 laser head and honeycomb platform is default. Two CO2 laser heads,Ruida motherboard or knife strip platform is optional.
3.This 80W laser engraving tools adopts high quality CO2 laser tube, eg,Reci, EFR,Yongli or other brand. Focus lens or reflective mirrors are imported from USA
LC-6090A CO2 Laser Engraving Tools
Features
1. This 6090 laser engraving tools adopts high quality CO2 laser tube, eg,Reci, EFR,Yongli or other brand. Focus lens or reflective mirrors are imported from USA.
2. Upgraded industrial CO2 laser head has laser adjustment screw. The 80W CO2 engraving tools can adjust output laser power and laser head location also can be adjusted too.
3.Stable structure and moving system, higher precision.
4.Automatic lifting platform, lifting height is 200mm. Also the laser engrave tools has blowing flame retardant,red light location and negative pressure adsorption function.
5. Single CO2 laser head,AWC motherboard and honeycomb platform is default. Two CO2 laser heads,ruida motherboard or knife strip platform is optional.
6. This 80W 6090 laser engraving tools has module guide rail which make sure the machine has high engraving accuracy and longtime service time.
7. Color display screen makes operation easy and friendly man-machine interface. It has laser cutting head movement control, output laser power control,engraving speed control, press key then engraving function, engraving border preview and U disk file reading functions.
8. The 9060 CO2 engraving tools adopts DSP high speed processor which supports USDB 2.0 interface and U flash memory disk read and write file. It is good for mass engraving or cutting.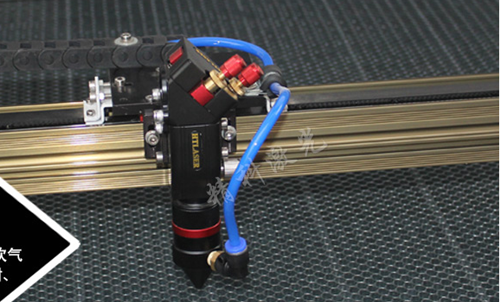 Specification
1.Laser- type:Sealed CO2 laser tube
2.Laser power:60W,80W,100W,130W or 150W
3.Engraving area:900 x 600mm
4.Whole machine size:1500 x 1160 x 1080mm
5. Max engraving speed:0 - 60,000mm/min
6. Max cutting speed:0-3600mm
7.Resetting position accuracy:±0.05mm
8.Working voltage:AC 110 - 220V ±10%, 50 -60Hz
9.Operating temperature: 0 - 45℃
10.Operating humidity:5 - 95%
11.Minimum shaping character:English 1 x 1mm
12.Graphic format supported: BMP,PLT, DST, DXF and AI
13.Driving system: stepper
14.Cooling mode: water-cooling and protection system
15.Auxiliary equipments: Exhaust-fan, air-exhaust pipe
16.Controlling software: DSP control system
17.Compatible software: CorelDraw AutoCAD Photoshop
18.Net Weight:220kg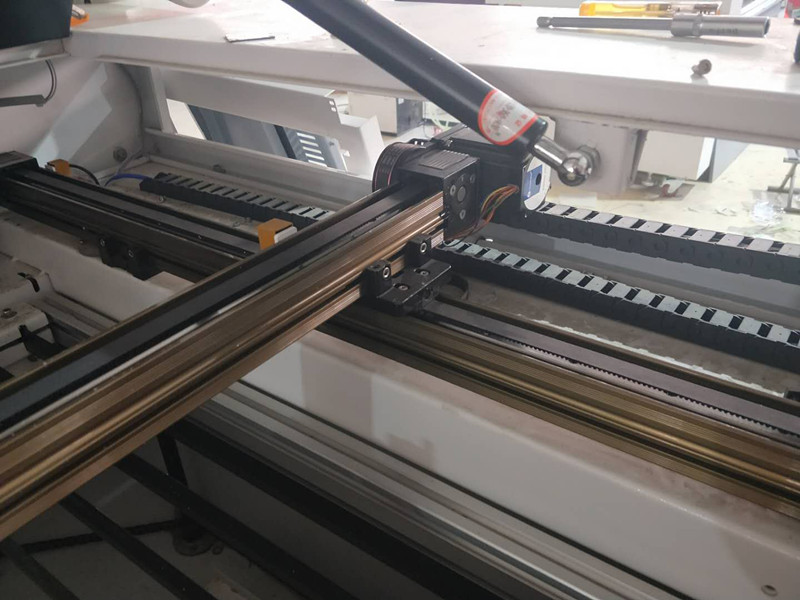 Applicable materials
wood, bamboo, jade, marble, organic glass, crystal, plastic, garments, paper, leather, rubber, ceramic, glass and other nonmetal materials.
Applicable industries
advertisement, arts and crafts, leather, toys, garments, model , building upholster, computerized embroidery and clipping, packaging and paper industry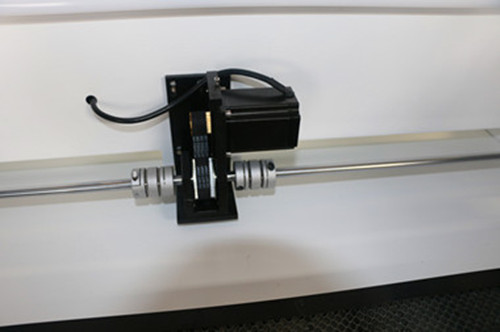 When CO2 laser tube doesn't output laser and how to check CO2 power supply works normally? 1. Check if water circulation is normal(mainly check if water flows smoothly at cooling water outlet ). If not any water or water doesn't flow smoothly, please check water pump and clear water pipe. 2.If water circulation is good, please check CO2 laser power supply. Check if power supply's indicators
...more