Raytools BT240 Fiber Laser Cutting Head
Raytools BT240 Fiber Laser Cutting Head
Raytools

Jinan,China

4-6 working days after payment received

20 seets each month
1. The Raytools laser cutting head has optimized optical configuration and smooth and efficient airflow design
2. Knob type of focus adjustment, meticulous and flexible, adjustable range is 20mm. The BT240 laser cutting head'saccuracy is 0.05mm.
3.This fiber laser cutting head has drawer-type of lens mount which make it quick and easy access to the cover glass
Raytools BT-240 fiber laser cutting had
Summary:
1.BT240 laser cutting head is designed by Raytools AG from Swiss in 2014, mainly for laser power from 1000W to 2000W. (We recommend 1000W, 1500W), supporting different laser powers on market, like IPG, SPI, Raycus…etc.
2.This fiber laser cutting head has proved stability on many laser cutting machine brands, like Hans laser, Farely, Qiaolian….etc.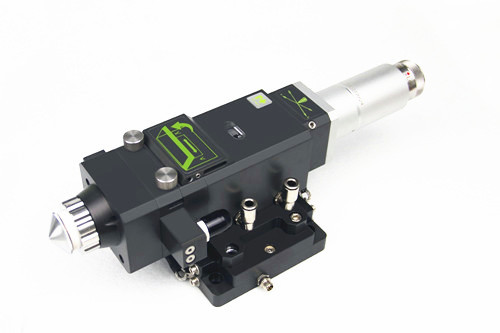 Features:
1. The Raytools laser cutting head has optimized optical configuration and smooth and efficient airflow design
2. Knob type of focus adjustment, meticulous and flexible, adjustable range is 20mm. The BT240 laser cutting head'saccuracy is 0.05mm.
3.This fiber laser cutting head has drawer-type of lens mount which make it quick and easy access to the cover glass
4. Nozzle assembly built ring gas-cooled and side-blown structure, in favor of cutting high reflective materials and preventing slab borehole sputtering
5. Collimating and focusing lens have water-cooled structure, which can withstand up to 4kw power.
6. Collimating and focusing lens can choose of single lens or lens group, which can achieve the best optical quality and the effect of cutting
7. With a variety of optical interfaces,the BT240 laser cutting head can be adapted with a variety of fiber lasers
8 This Raytools laser cutting head has. modular design which can be equipped with crash protection devices or air knife, cutting and welding easily be converted.
9. selection elongated nozzle link unit can be used for three-dimensional cutting.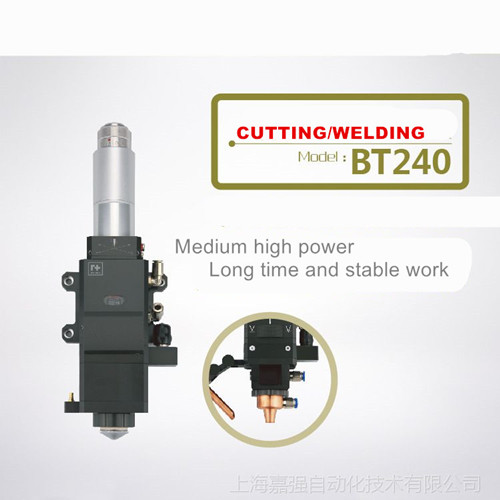 Specifications:
Support laser power: 1000W, 1500W, 2000W,
Focus lens option(wave: 1025-1080nm): 100mm, 125mm, 150mm, 200mm(2D).
Optical through aperture: 25mm,
Cutting nozzle: 1.0mm—3.0mm,
Cutting nozzle type: single layer, double-layer, and other customized nozzle.
Gas pressure: Max 30Bar.
Gross weight: 2.5kg.
Collimator
Focus range option( wave: 1025-1080nm): 60mm, 75mm, 100mm,
Optical through aperture: 28mm,
Fiber connector: QBH, LLK-B, QD
When CO2 laser tube doesn't output laser and how to check CO2 power supply works normally? 1. Check if water circulation is normal(mainly check if water flows smoothly at cooling water outlet ). If not any water or water doesn't flow smoothly, please check water pump and clear water pipe. 2.If water circulation is good, please check CO2 laser power supply. Check if power supply's indicators
...more