Paper Cloth Garment U Flash Disk Laser Cuting Tools
Paper Cloth Garment U Flash Disk Laser Cuting Tools
Rubylasertech

Jinan,China

10-12 working days after payment received

10 sets each month
1.This clothes CO2 laser cutting tools uses big power 150W CO2 laser tube, it has stable working performance and good laser spot.
2.Because of Ruida or AWC controller, it make the machine is easy for opetaion. The DSP make the 1325 laser cutting tools works without computer.
3.The delivery of this 1325 paper laser cutting tools is 10-12 working days. Besides standard cofiguration, customized service can be offered to meet different clients' requirement.
LC-1325A CO2 Laser Cutting Tools
Feature
1.This 1325 laser cutting tools uses high-frequency uniform power sealed off-type CO2 laser developed by domestic top technology, the laser power can be output evenly for 24 hours, with abundant energy and strong anti-interference ability.
2. The mechanical system adopts the integrated design close to ergonomic which is convenient and comfortable to operate;.The driving system adopts Taiwan linear guide; the movement track is smooth and delicate and the speed precision is greatly improved.
3. The optical system uses reflection and full transmittance silicon lens makes the beam quality is fine and constant, the 130W laser cutting tools'scutting depth is large, and the engraving precision is high.
4. With Ruida,AWC or other intelligent software , this CO2 cutting tools makes users can set the acceleration and deceleration / uniform speed operation according to the processing needs, graphic output can be cleaned, hook line, cut one-time completion, with software compatible with AUTOCAD\CORELDRAW\PHOTOSHOP.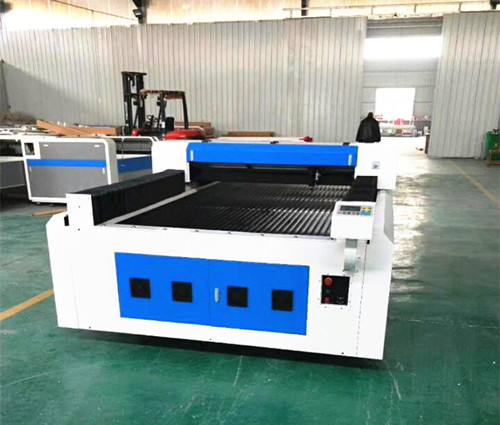 Specification
Laser power:130W CO2 laser tube
X axis travel range:1300mm
Y axis travel range:2500mm
Re-position accuracy: lesthan 0.1mm
Laser cutting speed:6000-18000mm/min
Transmission system: belt type
Driving system: Step motor and Taiwan guide rail
Laser cutting thickness:0-25mm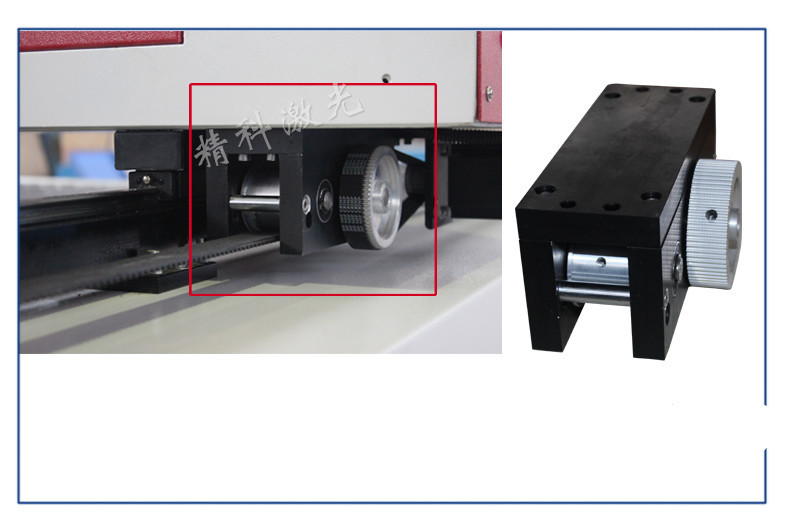 Application industry:
Craft gifts, packaging boards, daily necessities models, tone leather, advertising and decoration, bamboo and wood products, electronic appliances, lighting, paper products, crystal characters, mobile phone screens, PET, mobile phone accessories and other die-making.
Applicable materials:
Plexiglass, synthetic natural leather, plastic, PVC, paper, wood, bamboo, rubber, resin, digital photo frame cutting, self-adhesive die, electronic display, mobile phone touch screen, backlight board, LED and etc.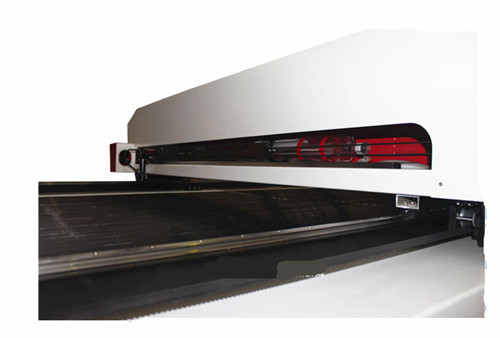 When CO2 laser tube doesn't output laser and how to check CO2 power supply works normally? 1. Check if water circulation is normal(mainly check if water flows smoothly at cooling water outlet ). If not any water or water doesn't flow smoothly, please check water pump and clear water pipe. 2.If water circulation is good, please check CO2 laser power supply. Check if power supply's indicators
...more